Yes, it's Valentine's Day tomorrow but what if this 14 February you are not all loved up in a couple but single? Well, first of all, don't give yourself a hard time and sign up to Desperado Dates dot com!
Here, we have some great tips (they certainly made the singletons in our office smile) from Ocean Finance via the fab team at Think Money on what NOT to do if you are single this Valentine's Day.
10 Valentine's Day commandments for singletons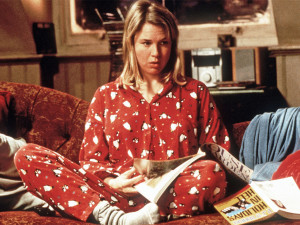 From extravagant gifts to a telephone that doesn't ring, Valentine's Day is a love or loathe affair, according to research conducted on behalf of Ocean Finance. For 4 million singletons, February 14 is a "miserable" day to sit and reflect on why you are lovelorn. On the other hand, another 7 million singletons are happy to avoid an "expensive nonsense". And a further 2.5 million are plain irritated listening to couples bragging at work and on social media.
If you find yourself single on Valentine's Day, here is a list of commandments to see you through:
1. "Tell me, is it one in four marriages that end in divorce these days, or one in three?" – Bridget Jones
Either way, the odds aren't great…so the first commandment is to consider yourself lucky that you are single.
2. Don't stalk your ex on social media
Best case, you'll discover they're alone too. Worst case, you'll see them loved up with someone new, making all the effort they never showed you…
3. In fact, avoid social media full-stop
No matter how happy we are for our friends and their love lives, everyone has a limit to how many pictures of garage-bought roses accompanied by "I have the best partner in the world" messages they can endure.
4. Avoid watching rom-coms
Stay clear of gushing rom-coms like Love Actually, The Notebook, Dirty Dancing, 10 Things I Hate About You, The Holiday, Titanic, Sleepless in Seattle….and instead be glad you can put on something that is actually funny like Planes, Trains and Automobiles or Ferris Bueller's Day Off.
5. Skip Adele
As much as we love Adele, her music can draw a tear on the best of the days, no need to set yourself up for the inevitable.
6. Take a dog for a long walk
As Valentine's Day falls on a Sunday, why not go for a long ramble with someone who is loyal and always wants hugs and kisses. If you don't have a dog, borrow one from a loved-up friend…after all, they will be busy on Valentine's Day.
7. Munch on your favourite takeaway
… Put on your PJs and spend the money you saved on roses on your favourite Chinese or Thai takeaway without having to share the last spring roll.
9. Call your granny…not your mum
If you start to feel lonely, call the person who will always make you feel special…and who won't ask when you are going to get married and give her grandchildren.
9. Get ahead at work
More wisdom from Bridget Jones: "It is a truth universally acknowledged that when one part of your life starts going okay, another falls spectacularly to pieces."
So clear that backlog of work emails, finish the report you've been avoiding and get up-to-date with your expenses. While your love life is falling apart, at least your career will be going okay.
10. Book a holiday
You've made it this far, so it's safe to go back online. Book a trip and suddenly Valentine's Day won't seem so miserable after all.
About Think Money:
Find out more here on how you can manage your finances better and get great deals: www.thinkmoney.co.uk
About Ocean Finance
Established in 1991, Ocean Finance is one of the UK's leading loan and mortgage brokers. The company works with many of the UK's leading loan and mortgage lenders to help people find the right deal.
Find out more here: www.oceanfinance.co.uk