Get a better sleep in 2018 with a little help from technology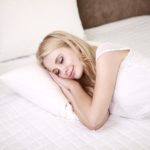 Many of us have started 2018 with a resolution to improve our health or happiness. To make sure we get off to a good start this year, mobile phone insurance provider Insurance2go has compiled a list of apps that should help Brits achieve a good night's rest and wake up happy. So, open up your phone's Apps and you could be getting a better night's sleep and relaxing at the touch of a button.
Sleep Cycle – Available on iOS and Android
For those who are tired of tossing and turning throughout the night, try downloading Sleep Cycle. Users should simply inform the app of the latest time they need to wake up by, and the app calculates the best time to set off an alarm. Sleep Cycle works by monitoring sleeping patterns throughout the night, waking users up during a light sleep instead of interrupting a deeper sleep. The app also displays a graph of the users deep and light sleep throughout the week, allowing users to track their sleeping habits.
Sleepy Time – Available on iOS and Android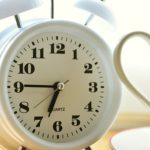 This clever app knows that people usually wake up naturally at the end of a sleep cycle, which lasts for roughly 90 minutes, so it informs users of the best time to go to sleep. Users just need to enter their alarm time, and Sleepy Time works backwards to calculate the best time to actually fall asleep, helping users feel less groggy when they wake up to tackle the day! This app also works online, give it a go: http://sleepyti.me/
Simply Being – Available on iOS and Android
Meditation isn't just for barefoot hippies, it's perfect for anyone who'd like to take a breather. Whether you're new or experienced, this app allows users to meditate easily with a step by step voice guide,  for as little or as long as you'd like.
Calm – Available on iOS and Android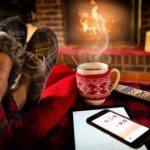 With Calm's '7 Days of Calm' feature, you'll be led through the basics of mindfulness and meditation. This guided course is made of seven sessions, ranging from three to twelve minutes – ideal for taking a quick break or relaxing at night. The app has a variety of breathing exercises, meditations, soothing sounds and even sleep stories to choose from; making it a good all-rounder if you're not sure where to start.
Sleep Well – Available on iOS and Android
If anxiety has a habit of troubling you just as you're trying drift off to the land of nod, and you've tried other sleeping methods, you may be interested in Sleep Well. By listening to the 25-minute audio track, relaxing and falling into a deep sleep is made easier than ever. The track uses binaural beats in the background to induce brainwave frequency, while the soothing voice of a professional hypnotherapist can be heard over the top.
For more information on improving your sleep go to www.sleepcouncil.org.uk
More info on Insurance2go here:  https://www.insurance2go.co.uk