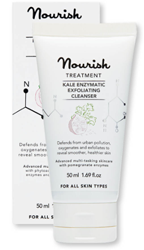 This week saw the launch of the Kale Enzymatic Exfoliating Cleanser from leading, natural skincare range – Nourish.
I've been on the look-out for a good cleanser and this did not dissappoint. Just like our readers, I have a preference for really well sourced natural and ideally organic ingredients in my beauty products.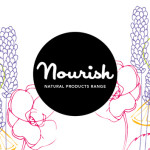 The Nourish range is new to me but has been around a while I've learned. And I have to say I am loving their philosophy: "ethically sourced, vegan range innovatively combines the highest quality natural extracts with advanced scientific bio-actives to achieve award-winning results and, with only natural fragrances from pure essential oils chosen for their mood enhancing properties."
As a holistic therapist this is ALL music to my ears… but is this cleanser as beneficial to my skin??
Well, I like to really test drive products before reviewing and now, two weeks on from using the Kale Enzymatic Exfoliating Cleanser I am pleased to say this new product gets as glowing a report as my skin does for using it!
On opening the tube and squeezing out a couple of pea-sized splodges of the cream you are instantly hit by the gorgeous essential oils – rosemary, geranium and citrus scents.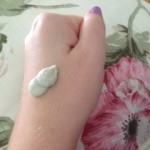 The cream itself contains lots of skin-soothing oils as well as phytoactive pomegranate enzymes which gently exfoliate.
Kale, a well known detoxifier is the key ingredient and helps protect skin from damaging free radicals.
What I especially love about this product is that it's a triple-tasking treatment – cleanser, mask and facial all in one product.
I first used it as a mask – you can leave it on for five minutes (I left it on for 10 as I was about to have a bath) and afterwards simply added some water, massaged my face in circular movements and wiped it off with a soft damp cloth, before giving my whole face a nice cool rinse with water.
Seriously, my skin felt great – like I had really flushed away all the dirt and grime of city living.
After that I used it, and continue to, as a daily cleanser and I am loving the experience of seeing my dry patches smooth out and the general texture really improve.
Created by Dr Pauline Hili, this latest addition to the Nourish Kale & Argan Treatment Collection is highly recommended and good for all skin types.
Kale Enzymatic Exfoliating Cleanser is priced at £16.50 available exclusively in Debenhams stores nationwide from September 1-15, then available online.
www.nourishskinrange.com
@Nourish_Skin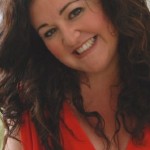 Reviewer: Collette Walsh (editor) – Collette has over 18 years experience as a senior journalist for the UK's national press specialising in lifestyle, health and entertainment. She's a keen Bikram yogini and a qualified holistic therapist.