Eco Beauty – Why it's Time to Take Responsibility for Our Beauty Regime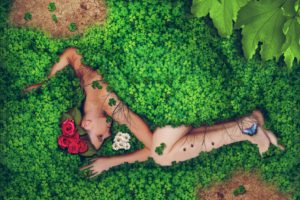 The beauty industry is notorious for its wasteful packaging, carbon footprint and use of questionable chemical ingredients. Not surprisingly there is now a backlash (anyone see the photo of the seahorse and earbud that went viral last month??) and waking up the fact that we can all be doing much more to help the planet and yet stay on top of our beauty and grooming in a more responsible way.
Check out these 5 top tips below for you if you are passionate about the environment and pursuing a 'zero waste' beauty lifestyle but not sure how:
Homegrown Beauty
Look for beauty brands that source their ingredients and packaging resources in Britain. By doing this you will know that no ingredients or products have been shipped hundreds of miles from abroad causing a mass carbon footprint. Not only will you not share the guilt of polluting the planet but it will also help and encourage smaller homegrown brands to grow rather than endorsing large international corporate brands.
Cutting down on landfill waste and repurposing ingredients that would otherwise be discarded is the central ethos for British skincare brand, Optiat. Their coffee scrubs contain Arabica coffee beans from locally sourced London barista bars and their brand new hemp face mask range uses organic hemp husks from the Oxfordshire countryside as gentle exfoliators, perfect for sensitive skin and leaves skin feeling soft and replenished.
Plastic Pandemonium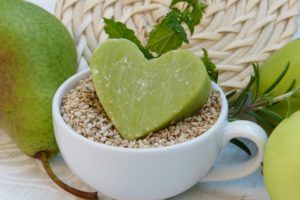 As a nation, Britain is falling behind on the amount of waste we recycle, with the goal of recycling 50% of its overall waste by 2020.  Compared to other nations such as Sweden that send less than one per cent of its waste to landfill and recycles everything else, Britain is not the most conscious in minimising the plastic pandemonium that has polluted our oceans. With polystyrene and plastic waste even reaching the arctic and could prove fatal for the Arctic's habitants including polar bears and seals this is a huge environmental issue.
Take inspiration from the Nordic states and begin searching for brands that use sustainable and recyclable packaging to help reduce the damage of plastic to the planet. Odylique's packaging is made from earth-friendly recyclable and often recycled materials including old milk bottles, to minimise the impact of waste and plastic on the environment. Conscious of 'packaging miles', Odylique chooses to source its packaging and printing from European suppliers only.
Miracle Multitaskers
Another eco-friendly tip the Scandinavians abide by and that you can adopt in your own beauty regime is to use more multitasking beauty products. These could include multipurpose miracle balms which work as lip balms to eye primers. By investing in products you know will serve several functions, not only will this discourage you from buying too many products and cut down on your waste but it will also help save your pennies too!
The What Skin Needs Soothing Skin Gel (£9.99, www.whatskinneeds.co.uk) is a multi-purpose functional non-greasy gel that works to ease your skin from multiple skin irritations from soothing acne to healing insect bites.
Carbon Footprint
Anna Brightman, co-founder of eco-friendly beauty brand, Optiat advises on what to look for to help reduce your carbon footprint when investing in your beauty essentials: "As a brand, we are committed to changing our current 'take, make, dispose' world by promoting a circular economy: keeping things in use as long as possible before restoring them at the end of their lives."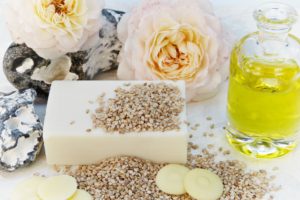 "So, if products have the word 'disposable' in them, like disposable razors, or disposable cutlery, then they are best avoided. Small changes like these are very easy to make and they make a big difference. "
"Try to introduce soap bars into your regime rather than just always using liquid soap. Soap bars last much longer and tend to have a lot less packaging. We are excited to be bringing out a new range of soap bars this November made from repurposed chai spices. The chai spices had been used to brew tea, but they still smell amazing, so rather than them going in the bin, we have used them in our brand new soaps!"
Electric Nightmares
If you are partial to straightening your hair or giving your locks a quick blowdry for enviable bounce and texture do take into consideration that using electrical appliances emits greenhouse gases which then in turn has an effect on global warming. This is through the transmission of using electricity that uses unsustainable energy sources such as fossil fuels, which then emits harmful gases including CO2 emissions into the atmosphere. Whenever possible limit your electrical use so instead of using hairdryers air dry your hair or instead of using tongs to curl your hair try overnight rollers. Not only will this be more eco-friendly but it will also save your hair from heat damage!
The Ingredient That Destroys Rainforests
One of the main culprits for mass deforestation and the destruction of wildlife habitats is the production and extraction of palm oil.  Approximately a third of the size of Germany is used for palm oil plantations in south east Asia such as Malaysia and Indonesia.[1] You will likely find palm oil in many everyday consumer goods from margarine to shampoo. Organisations such as the WWF who are a part of the Roundtable For Sustainable Palm Oil (RSPO) are actively encouraging better and less damaging practices for sustainable palm oil production and extraction.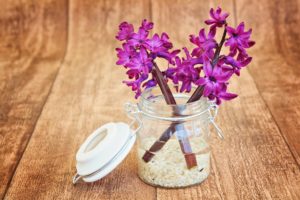 Currently only 10% of palm oil production is deemed certified and sustainable by RSPO. Therefore, stop endorsing brands that practice with unsustainable palm oil as there are many brands available who are against the palm oil production and refuse to use the ingredient in their products such as Odylique, Dr Hauschka and Lush.
For a palm oil-free shampoo alternative, try Odylique's Tea Tree & Gentle Herb Shampoo (£12, www.odylique.co.uk), which contains only natural and organically grown ingredients including coconut oil, tea tree and rosemary to fully hydrate and moisturise your mane.
Ends