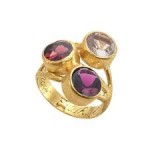 Looking for a gem? A jewellery line that is both beautiful but ethical too? Well, our style team here at Shine! magazine UK were delighted to discover Ananda Soul Creations.
This wonderful range of imaginatively crafted pieces is both yoga and Bali inspired and the company has a genuine ethical stance – which we at Shine! admire.
Bracelets, necklaces and rings are handcrafted by local Indonesian artisans made from highest quality sterling silver and 22kt gold vermeil and each gemstone is guaranteed 100% natural.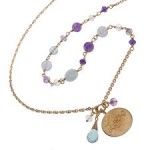 Take a look at their site – we are sure that you will find a perfect gift for a friend or yourself. The pieces are elegant and feminine – the sort of jewellery where you will be constantly asked, "Where did you get that from?"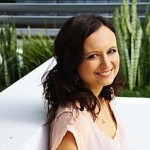 We especially like the philosophy and approach of Ananda Soul Creations' founder and designer, Christina Zipperlen.
She says: "My vision is to empower women from the core, inspire them to reach for their dreams, make them realize how powerful and beautiful they are. Each thought, each action, each smile, each encounter counts – and that is what we live by.
"My soul creations are filled with Balinese blessings, prayers, smiles and love from each and every person involved in our production and that is what shines through … from our heart to yours."
Order and enjoy at: https://www.anandasoulcreations.com/
Note: 10% of each sale from Ananda Soul Creations goes to the Safe Childhoods Foundation, an inspiring organization preventing child trafficking in Indonesia. Together with SCF we teach mothers of street children in the production of our Senang collection