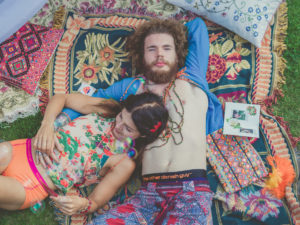 Eco hipster underwear brand The Other Danish Guy have introduced their sexy, eco-friendly underwear to the UK  – and we can confirm they are not only stylish but super-comfortable.
Best all of all they come with the added feel-good factor that they are good for the planet as they are made from a revolutionary fabric produced from recycled sea debris.
The underwear that's good for the planet – ultra-soft and eco-friendly underpants made from recycled sea debris
Hipster Nordic fashion brand The Other Danish Guy has unveiled its Ocean Discovery range of boxer shorts and trunks designed for those who wish to wear their underpants with  a clear conscience.
Made from revolutionary soft fabric Smoothshell produced from salvaged ocean flotsam and jetsam, including discarded fishing nets, the designers say the range is not only helping to clean-up the ocean but also sending a message to the fashion world to use more environmentally sustainable materials.
And for those sporty types who may suffer with chafing in their private regions, they proudly guarantee the recycled material used is actually much softer and more comfortable against the skin than traditional fabrics and is ideal for cyclists, runners and hot yoga lovers.
The Other Danish Guy even offer a '100 per cent guarantee' that their smalls won't leave you with a pain in the butt! They also do a women's range too.
Founder Tommi Lähde says: "We're confident our underpants are the most comfortable in the world. They've been tested on long-haul flights, in gyms, marathons, soccer fields, horseback riding, GT races, hiking and hot yoga studios. And you have our promise they'll never chafe your bottom, even in the hottest summer heatwave. The Smoothshell fabric has an outstandingly soft touch."
Regarding their eco-credentials, he adds: "We care passionately about the environment and wanted to create pants that were eco-friendly too. Our oceans are being systematically abused and, to me, it's heartbreaking. I grew up and live by the sea and I've seen for myself the damage and destruction that's been wrought upon the oceans."
Following a successful campaign on the crowdfunding platform Indiegogo, in which they raised more than double their intended target of $20,000, Tommi and his team were able to launch The Other Danish Guy Ocean Discovery collection. The brand is a huge hit in their native Finland and all over Scandinavia.
Tommi adds: "It is something women have always known. With good underwear comes self-confidence. That is why we exist. We provide a fundamental layer of confidence with the added feel-good factor that they are made from cleverly recycled materials."
The pants cost around £30 each and The Other Danish Guy now ship to the UK.
For more information:  https://theotherdanishguy.com