As she gets ready to tour the UK, country legend LeAnn Rimes talks to Shine! editor Collette Walsh about love, life, fitness, health … and kicking butt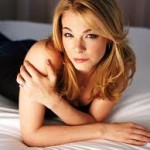 MULTI award-winning singer LeAnn Rimes arrives in the UK this week to embark on a four-date tour and she is fighting fit – literally – says the huge boxercise fan.
"I love the UK and this tour is something I've been looking forward to so much. I will be sharing some of my new material from the album Spitfire but also my older songs too. It's going to be quite a show. I love performing and no show is ever the same. That's what keeps it so exciting for me," she told Shine!
"I'm feeling physically and emotionally so good now too – that's always reflected in my voice. I hope my fans agree! I'd say it's down to the fact that I'm at a really good place in my life now and very grateful for it."
Indeed, LeAnn is in great shape and we don't just mean her super-fit physique which, she told us, is thanks to up five sessions of boxing a week. "It's fantastic. I have really got into it. I like exercise that kicks butt and it certainly does that," laughs LeAnn.
"Being physically fit for a tour is so important and if I don't do my boxing, I will try and do a dance or hip hop class. If it's fun, that helps a lot in keeping me motivated."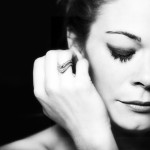 LeAnn also stresses the importance of taking care of her emotional health too. A year ago, she checked herself into rehab due to stress and anxiety – just a day after her 30th birthday. It was an essential decision, she told Shine!
Considering her rise to super-stardom started at the tender age of only six-years-old when she began winning local talent contests in her home town of Garland, Texas, it is no surprise that some 'time-out' was needed after 24 years in the spotlight.
"It was all part of a process of taking care of myself," she told us. "I'm a big supporter of therapy and my own experience of it has allowed me to accept myself – to understand my own humanity and to embrace not being perfect. It's liberating!"
Another factor in LeAnn's positive outlook and glowing appearance is a certain man – her handsome husband, the actor Eddie Cibrian. The two met four years ago (controversially while both LeAnn and Eddie were married to different partners). LeAnn and Eddie married in April 2011 and have recently announced they will be doing their very own reality TV show on VH1 together.
"I'm very excited that Eddie and I are doing our own show," LeAnn says, smiling. "We've just started on it and already we're having so much fun."
The LeAnn and Eddie Show should air later this year and early 2014 on VH1. In the meantime LeAnn, who has over 486,000 followers on twitter, is all geared up for her tour here in the UK and Ireland, and adds that she has her cell-phone at the ready to keep in touch with her legions of British and Irish fans on twitter.
"I love twitter! It's such a cool way to connect with fans and share my tour and life moments. It really is me tweeting by the way, not a press manager or assistant. I do all my tweets myself and I don't mind sharing my thoughts and pictures. If they make people smile, great."
Twitter @leannrimes
Don't miss one of country music's biggest stars live:
September
Sat 14th – Birmingham Symphony Hall
Sun 15th – Glasgow Royal Concert Hall
Mon 16th – Manchester Bridgewater Hall
Wed 18th – London Hammersmith Apollo

Tickets: http://www.gigsandtours.com/tour/leann-rimes/ 0844 811 0051
Facebook @LeAnnrimesmusic
Twitter @leannrimes
More on LeAnn – from child star to global country legend
LeAnn began singing at just two-years-old, moving on to entering and winning countless local talent contests from the age of six in Texas. By nine-years-old she was touring nationally with her father.
In 1996 Rimes recorded the album Blue selling over 123,000 copies within its first week of release. She followed this success with two 1997 albums: Unchained Melody and You Light Up My Life which featured the timeless hit 'How Do I Live'. Her 1999 self-titled album featured classic country standards such as Willie Nelson's "Crazy" and Buck Owens' "Cryin' Time." Rimes has sold more than 40 million albums worldwide, won two Grammy® Awards, was the youngest recipient of a Grammy® Award and the first country recording artist to win in the "Best New Artist" category. Her latest album Spitfire was released earlier this year.
LeAnn made her motion picture acting debut in the film Coyote Ugly (2000) and recorded four songs for the film's soundtrack including UK number 1 single 'Can't Fight The Moonlight'. She also played singer Connie Francis on the television drama American Dreams.