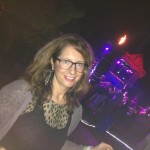 Our latest travel destination review is from a true 'woman who Shines!' – Melanie Press. Melanie lives life with a genuine commitment to authenticity, spiritual advancement and a balanced, healthy life.
She's also a wonderfully talented creative and is the woman behind Press Boutique in London's Primrose Hill. Holidays for Melanie are treasured times to recharge, grow and discover – including local art, style, architecture, nature, healthy food and lots more. Here, she tells us about her recent and very first trip to Goa (see below). It is a magical destination, says Melanie and one she highly recommends to Shine! readers. For yoga and nature lovers it especially has lots to offer. While flights and accommodation will be your biggest costs; once there it is excellent value for money and an unforgettable place to escape to in the winter.
Travel review – Goa – by Melanie Press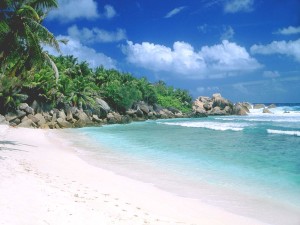 Since practising yoga in NYC & London since the 90's, India has long been a on my wish-list. Goa seemed like an 'easy-entry' to the culture shock that may have awaited in less tourist-trodden areas of India. But Goa is still definitely India – as my expensive, fast-track, last minute Visa taught me…
I'm embarrassed to say that:
a. I didn't realise you needed a Visa for India.
b. That Goa is actually in India. Sorry.
So, definitely ensure you have your Visa arranged and confirmed in good time before flying off or face some very stressful pre-holiday days in a state of panic. Okay, so once that is sorted it is time to head to paradise and paradise is what I found, once I arrived.

Travel tips:
I recommend that you take a direct flight to avoid the frustration of stop-overs and wasting valuable holiday time in airports. I flew with Monarch from London and it was OK.
While it would be an absolute luxury here in the UK, having a 'driver' is affordable and very available in Goa; which I think is rather fabulous and made me feel really 'looked after'… being 'looked after' is a theme for this holiday by the way. If you are a woman travelling solo (as I was) it is also a very safe way of getting around and if you are with friends, even cheaper. Travelling south is about a 2 hour drive from the airport. A final a tip – if you're getting a local Indian SIM card for your phone, remember to bring out an old handset for it.
Where to stay:
I decided to split my trip accommodation – one week at Palolem Green Inn – comfortably (but not 5 star) and the other week in a slightly more mainstream, luxury tourist place (see below). Palolem Inn is, I found, excellent because its run by locals and its got air conditioning (in the Goan dry heat this is a real comfort) and it's quiet.
The idea of The Palolem Green Inn came from a realization that there was a shortage of accommodation away from the beach area in the more shaded and peaceful glades which look on to the mountainous Ghats. It's a good contrast from the many beach front accommodations and clean and friendly.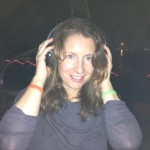 'Space' ( not the night club chain ) is opposite for shopping in their deli, and great food. It was while I stayed here during my first week that I ventured out for some social life and experienced the nightlife at Leopard Valley, and enjoyed the 'silent disco' at Neptune Point in Palolem for New Years Eve. Really good fun.
Luxury…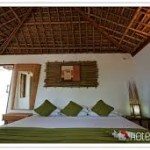 Agonda White Sands gives you the luxe beach hut experience, but the local animals make for a noisy night. Its also a romantic spot, which may or may not suit everyone. The yoga classes run by Ursula & Karl next door at the Monsoon guesthouse (Holy Cow Yoga Goa), are progressively interesting, and include the new Flying Yoga/Acro Yoga, where you get to feel like you're training to be in the circus. Their Kirtan and Yin classes are good too.

More yoga and things to do and see…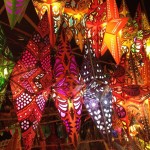 Patnem is a lovely beach area too; apparently Lotus is good for a yoga retreat, and the waiters at Home are good with young children. Yabyum resort up in the north is next to Yoga Gypsies where people are super friendly and its easy to be a single traveller. The famous La Plage is the place to be seen and to see local glamour. Its hard to spend over £10 a head here, as average meals are about £2-5, which is rather excellent I think.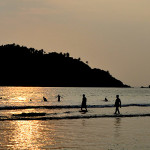 For nature, the dolphins are a must, and they are happy & wild which is heart-warming. There's a nearby cat & dog sanctuary who welcome volunteers.
Overall, I loved my experience of Goa. The people are wonderful, the scenery magical and thanks to its ancient Indian heritage and plethora of yoga and health retreat options, it remains a great destination for those looking for somewhere inspiring and mystical. I certainly now understand why so many choose to return year after year and would certainly visit again.

More information:
Goa Tourism – http://www.goa-tourism.com/
Palolem Green Inn Palolem Green Inn
Agonda White Sand luxury hut resort – Agonda White Beach
Holy Cow Yoga at Agonda Beach http://holycow-yoga.blogspot.co.uk/
The Space Goa – www.thespacegoa.com
The Yoga Gypsies – Goa – www.yogagypsys.com
Goa Animal Welfare Trust – www.gawt.org