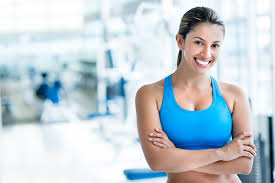 Hi and welcome to Shine!
Inspirational news, features and blogs on health, travel, personal growth, love, life, beauty, style & LOTS more …
Our shining mission
To enlighten and brighten! At Shine we believe in inspired living. We know our readers are looking for something more; they want to explore life inside and out.
Shine! is geared towards women who are excited about taking their lives to the NEXT LEVEL.. be it personal transformation, discovering the most sensational destinations around the globe, relationships or boosting their image or health. We're into broadening horizons in every way – travel, work, homelife and interests… and so are our readers.
Company Overview
Shine Magazine UK is published as a blogazine by ShineMagUK based in the UK. Founded and edited by journalist Collette Walsh, the editorial team made up of bloggers, freelance magazine/newspaper writers, as well as a host of top experts in their field from the UK, USA and around the globe. Feel free to contact Collette direct with a great feature or blog idea/submission: editor@shinemagazine.co.uk
An emphasis on personal growth, psychology and self-development:
Not your typical women's lifestyle mag in that Shine! has a strong personal growth philosophy and we are passionate about exploring becoming our own best!
DISCLAIMER:
All information, advice and opinions are based on each writer, expert or blogger's personal experience or opinion, and based on knowledge available to them at the time of publishing. For any medical issues we always recommend you see a professional, qualified expert starting with your family GP.
Copyright – all content is the writer or blogger's own and subject to their written permission to be reproduced.
Images – we endeavour to ensure all pictures are free to use or have permission to use and where possible we credit all photography. Contact us if there is any issue with this at editor@shinemagazine.co.uk