Well, the new year is just around the corner and so now is a good time to start 'designing' your year ahead. In the coming weeks, Shine! will be featuring a wide range of some of the best retreats and workshops planned for 2014 – starting now with what is on offer here in the UK.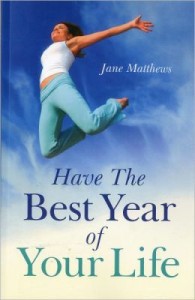 A few years ago I attended a Serenity Retreat on the beautiful island of Lefkas in Greece (I'll add an article about this retreat and location soon) and it was fantastic. I met and attended a week-long workshop led by the wonderful author of Have the Best Year of Your Life and Louise L Hay trained life coach, Jane Matthews. Needless to say, my time over in Greece that summer on the beautiful island of Lefkas was a real turning point for me.
Jane is based in the UK and she is offering some really great workshops in the coming months that I know Shine! mag readers will get a lot out of. Here is a taster of what she has planned for 2014:
Love Yourself, Heal Your Life – weekend workshop
January 18-19
This is the perfect way to start the new year: letting go of the past, of old beliefs and patterns, in order to create the life of your dreams. Over two transforming days we work on family patterns and relationships, healing the inner child, dealing with difficult emotions, forgiveness, physical health and much, much more. By the time you leave you'll be on your way to a richer and more authentic future. More info here.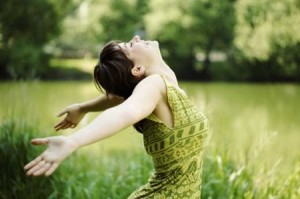 Heal Your Life, Achieve Your Dreams
8-week study course – Milton Keynes – date TBC
So what's holding YOU back? This eight week course is a fantastic gift to yourself, a chance to look in depth at the life you want and how to get it.
The workshops will:
• Equip you with an understanding of all the things that are stopping you from living the life you deserve
• Teach you techniques and exercises to help you transform your thinking – and your life
• Give you a chance to examine key areas of your life
• Enable you to really see change happening in your own life as you move closer to your dreams.
For more info, click here.
Ending Over-Eating:
Eight-session workshop series running Thursday evenings 7-9pm from 23 January 2014, Great Linford, Milton Keynes
Well, after all the indulgences of Christmas and New Year, not many of us can deny we have a sometimes compulsive relationship to food and drink. However, for many people this goes beyond indulgence and is a serious addictive habit.
Are you frustrated with your attempts to lose weight? Fed up of putting so much mental energy into your relationship with food, weight and body image? Want to find more peace and pleasure in your life?
Jane says: "For the last couple of years I've been offering workshops in 'Change your thinking, lose the weight'. These have been really well-received but the feedback was that 5 weeks was too short for tackling such deep-seated habits and beliefs. Coincidentally, my friend Patricia has been exploring how mindfulness tools can be really effective in tackling issues such as emotional eating and low self esteem. So here we are, working together, and offering an eight week evening programme that aims to be an empowering turning point for serial dieters and those who have always struggled with food, feelings and their body." Full details here – scroll down the page.
Serene in Scotland and Greece:
Heal Your Life, Achieve Your Dreams workshops in Greece week beginning May 18 and Edinburgh 26-27 April. Keep an eye on the Serenity Retreat website here.
To book any of these courses, take a look at Jane Matthews' website first for full info here and contact Jane Matthews by email at: jane@janematthews.com
For Serenity Retreat holidays, retreats and workshops – go to http://www.serenityretreat.co.uk/