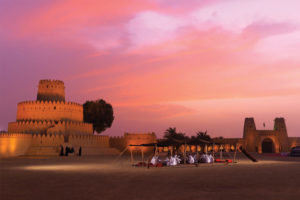 One of the hottest (literally) destinations for 2018 is tipped to be Abu Dhabi. Last year was a great year for Abu Dhabi with the destination welcoming the brand new Louvre Abu Dhabi in November and receiving more than 270,000 UK guests over the year, a 13% increase from 2016.
With exciting hotel, restaurant and attraction openings on the horizon, 2018 looks like the perfect time to visit this sun-soaked paradise that is now oozing with cultural and leisure attractions that will take some beating. Here are our top spots to visit and experience:
Warner Bros. World Abu Dhabi to open in 2018
To add to the fun of the entertainment district of Yas Island, Warner Bros. World Abu Dhabi will join Ferrari World Abu Dhabi and Yas Waterworld in 2018. Guests will discover six immersive lands inspired by legendary Warner Bros. characters, with 29 rides, shows and attractions for everyone.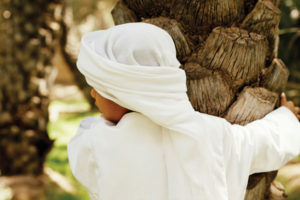 The $1 billion dollar theme park will feature Metropolis and Gotham City, the homes of Superman and Batman respectively, Cartoon Junction and Dynamite Gulch which will bring together Bugs Bunny, Scooby-Doo and other famous characters from Looney Tunes and Hanna-Barbera, while fans of the Flintstones can have a "yabba dabba doo" time in the prehistoric world of Bedrock. The final world will be Warner Bros. Plaza, a recreation of Hollywood in its 'Golden Age', when many of these seminal characters were first brought to life.
Yas Island currently attracts around 25 million visitors a year, with developers Miral predicting an increase to 30 million with the opening of Warner Bros. World Abu Dhabi.
Leonardo da Vinci's masterpiece 'Salvator Mundi' to go on show at Louvre Abu Dhabi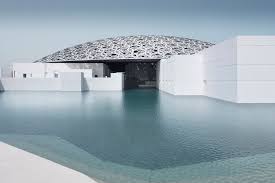 The Department of Culture and Tourism – Abu Dhabi has announced that Leonardo da Vinci's masterpiece 'Salvator Mundi', dating from around 1500, will go on show at the museum with the date yet to be announced. The work, hailed as one of the greatest artistic rediscoveries of the last 100 years, will go on display at Louvre Abu Dhabi, alongside another da Vinci masterpiece, 'La Belle Ferronnière', which is currently on loan from Musée du Louvre. Painted by one of history's greatest and most renowned artists, Salvator Mundi is one of fewer than 20 known surviving paintings by the Italian Renaissance master.
Discover new heights at CLYMB – the world's tallest indoor climbing wall
The developers behind Yas Island, Miral, are bringing the world's widest flight chamber and tallest indoor climbing wall to Abu Dhabi in 2018. Visitors to CLYMB will be able to mimic the experience of skydiving within an unmatched width of 9.75 metres (32 feet), making it the world's widest. CLYMB will also feature the world's tallest indoor climbing wall at a height of 43 meters. The climbing walls will offer a challenge to beginner, intermediate and expert climbers, with four walls of varying difficulty. The attraction will also be linked to the nearby Yas Mall, connecting CLYMB with even more of Yas Island's entertainment and leisure offerings.
New hotel openings to boost Saadiyat Island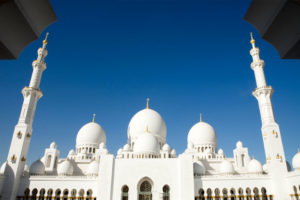 On the idyllic Saadiyat Beach – a stretch of nine kilometres of white sand along the Arabian Gulf – there will be three additional hotels by the end of the year to add to the already open Park Hyatt Abu Dhabi and the St. Regis Saadiyat Island Resort. Saadiyat Rotana Resort, Rixos Saadiyat and Jumeirah Saadiyat Island are all due to open in 2018, offering 5-star resorts with stunning views over the sea.
Louvre Abu Dhabi launches its first special exhibition
'From One Louvre to Another: Opening a Museum for Everyone', the first special exhibition at Louvre Abu Dhabi, opened in December 2017 and will run until 7 April 2018. The exhibition tells the story of the creation of the Musée du Louvre two centuries ago. Divided into three sections, the exhibition explores the royal collections at Versailles under Louis XIV, the Louvre as a palace of artists, and the creation of the Musée du Louvre.
The museum's first programme of events and activities has also been announced for 2018, featuring dances of the Indonesian royal courts in February, a Korean puppet show aimed at families, a Bach solo by cellist Sonia Wider-Atherton and dancer Shantala Shivalingappa in March, followed by a recital of Swayambhu and South African dances by Via Sophiatown in April, and finally a concert of Love and Revenge in May. The line-up complements the collection on show in the museum's galleries as well as the special exhibitions' programme and celebrates both traditional and contemporary art forms from around the world.
Al Ain Cultural Programme continues
A line-up of events and activities for Al Ain's new season of artistic and cultural programmes has been launched to provide an array of family-focused experiences for visitors and residents to the emirate's second city. The diverse programme of events will once again highlight Al Ain as the cultural heartland of the nation and the home to the UAE's only UNESCO World Heritage site.
Red Bull Air Race returns to Abu Dhabi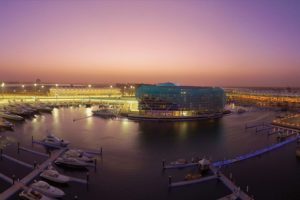 From 2nd to 3rd February, Abu Dhabi will host the Red Bull Air Race for the 11th time! The UAE capital will kick off the 2018 season and a brand new World Championship, offering fans the perfect racing destination with plenty to see, do and experience alongside the action.
For more information visit: www.visitabudhabi.ae