Enjoy a taste of luxury travel… and sample the 'Spirit of Christmas' too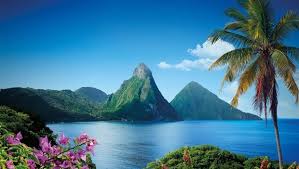 Winter is knocking on the door but that doesn't mean we have to say to goodbye to sunshine! In fact, bookings for winter, luxury breaks are on the up and where better to find inspiration than the fabulous Luxury Travel Fair which takes place at London's Olympia from 2 November to 5 November 2017 (sponsored by Condé Nast Traveller).
The UK's only event for the discerning and well-travelled showcases a hand-picked collection of luxury travel experiences. Discover the world's most breath-taking and un-spoilt destinations, enjoy an inspirational day out and plan your next individually tailor-made luxury travel experience.
Gain free entry to The Luxury Travel Fair with your ticket to Spirit of Christmas Fair which is taking place 30 October to 5 November at the same venue! Tailor-make your next awe-inspiring escape at this co-located event taking place on the gallery level of Olympia, positioned just next to Mosimann's Winter Restaurant.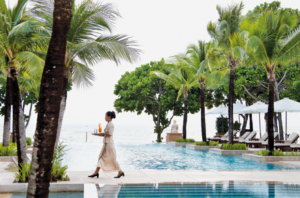 Open from Thursday 2 November, The Luxury Travel Fair is the perfect destination to discover the definitive collection of high-end holidays and unique travel experiences. Meet experts from all corners of the globe, create your own bespoke travel itinery for your dream getaway and discover the latest travel trends from leading luxury brands. There is an additional Louis Roederer Champagne located in the heart of Fair too, which is the perfect place to unwind and relax.
Uncover exclusive resorts and unique boutique hotels, luxury tour operators, first-class concierge companies, undiscovered destinations and original once-in-a-lifetime travel experiences – all at London's only travel event dedicated to the most discerning and experienced traveller…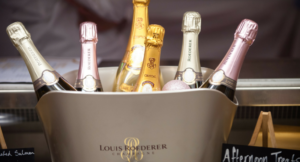 Engage with experts to get your ideas flowing with the latest trends in travel and advice on emerging destinations and hear their outstanding knowledge in luxury escapes. Meet travel's most renowned TV personalities, writers and explorers as they fire your imagination and recount their unique travel experiences in the Meet the Experts Theatre.
Enjoy an exceptional dining experience with royal caterers Mosimann's in their 'Pop-up' Winter Restaurant. With their bespoke menu using best-in-season ingredients, fine wines and Champagnes you are guaranteed a unique culinary experience.
Finally, make sure you relax and unwind, preparing for your next indulgent getaway with this year's unique spa experience.
Celebrity & Expert Speakers

Engage with our line-up of knowledgeable travel experts and be inspired as they share accounts of their own travel experiences and offer essential advice for the discerning traveller.
Each talk in our Meet the Experts Theatre is complimentary for visitors to the Fair and offers inspiration and essential advice. Here are just a few of the headline speakers from 2017: Giles Coren; speaker Lord John Julius Norwich;  gastronomist Elsa Manelphe de Wailly; Seascape; Guy Wolley and many more experts in their field of travel, adventure and food.
INFORMATION:
Book your tickets now: For 2 for 1 tickets, quote OLYMPIA at luxurytravelfair.com