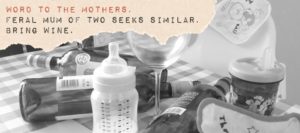 We love supporting fellow writers and bloggers with a great tale to share or message that hits a chord. I met Zeena Moolla some 16 years ago when we both worked at OK! magazine and she was a single, child-free, sexy girl about town and a total hoot! Now, married and a mum-of-two little angels (!), she's one of the UK's leading 'mummy bloggers' – all thanks to her funny, honest and sometimes anarchic blog – Word to the Mothers.
The popularity of the blog led to a TV series deal and series one was a huge hit. With celeb guests, parenting chat and, most importantly, plenty of wine, the new series of Word to the Mothers is a must-watch for any mum in need of a laugh and some honest conversation.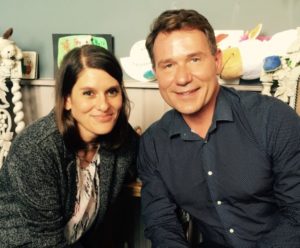 Starting Tuesday 9th January at 8pm across the Made TV Network, the 9-part series, inspired by the same-titled mum blog, will see host and journalist, Zeena joined by special guests, including Good Morning Britain's brilliant and funny Richard Arnold; CBeebies' Ferne Corrigan; and Lorraine Kelly's resident chef Dean Edwards.
Zeena says: "The aim of the show is to debunk the parenting myths, with some candid chat and a much-needed sense of humour. We discuss everything from surviving soft play, to the merits of mums as UN ambassadors which would, we decided, basically entail putting a few world leaders on a time out, and dishing out Freddo Frogs for good behaviour…
"In short, Word to the Mothers should feel like a mum mate – the type who would never judge if you brought a shop-bought cake for the school bake sale, or if your 'handmade' World Book Day costume was courtesy of Amazon Next Day delivery. Instead, Word to the Mothers is more the type of mum mate to pour you a glass of wine, and share a story about the time she rocked up at the school gates on an inset day, just to make you feel better about your own parenting…"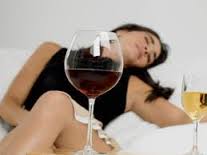 Zeena adds: "I was really touched by the response to series one! I received so many messages and comments from people saying how much they'd enjoyed it, which is amazing to hear. I think there's a new wave of mums these days, who want to speak frankly about motherhood, enjoy a laugh and aren't apologetic about longing for the odd glass of wine! I'm really proud that Word to the Mothers, both in blog and telly form, reflects this."
Be sure to check the new series out guys – Tuesdays, 8pm across the Made TV Network
Read Zeena's blog here: www.wordtothemothers.com  to read and enjoy the blog.