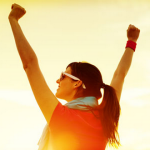 Autumn health tips…It's officially autumn and that means it's time to start preparing for those darker nights and mornings! It's easy for the onset of autumn, especially when the clocks go back, to drain us of our energy.
Don't let the dark days and cold temperatures kill your buzz!
No one likes waking up when it is still dark outside and rain is lashing against the window. However, help is at hand. Follow our 5 step guide and you will be bouncing out of the house and in to your day before you know it. Let autumn be your new favourite thing!
Step 1: Let your body wake up naturally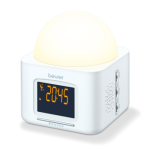 The body works best when it wakes up during the lightest part of our sleep cycle. Being jolted out of a deep sleep can wake you up with a jump. To help your body gently awaken from its slumber, try The Wellness Dawn Simulator. It provides a realistic simulated sunrise or sundown which is completely customizable to you and your body, enabling you to wake or fall asleep naturally. The brightness of the light has variable intensity settings and there are also four relaxing sounds to choose from including; bird song, frogs, rain, showers and wind. www.beurer.com
Step 2: Don't hit snooze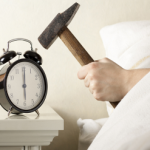 As tempting as it is to hit the snooze button and grapple on to and extra 10 minutes in bed, this can actually be detrimental to your energy levels. Not only are you throwing off your internal body clock you are confusing your brain and body leaving you feeling groggy. When you wake up to an alarm your body is alerted that it is time to start the day. By hitting snooze your body thinks it's a false alarm and goes back to sleep…. Only to be pulled out again a few minutes later which leaves you feeling fuzzed headed – also known as sleep inertia.
Step 3: Use a refreshing eye drop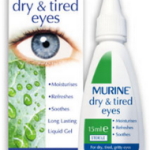 To prepare your eyes for the day, keep a bottle of eye drops beside your bed. Try Murine Dry &Tired drops which are specially formulated with two lubricants to help refresh and moisturised tired eyes.
Add a couple of drops to each eye as soon as you wake up to help you instantly feel more awake and alert. Murine Dry & Tired Eyes is £4.59 for 15ml available from boots
And other leading chemists. More info www.murine.co.uk
Step 4: Have a zingy shower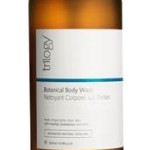 Once you have hauled yourself out of bed and in to the shower lather up with an invigorating shower gel to awaken the senses. Try the Trilogy Botanical Body Wash which contains a balance of zingy plant extracts and aromatherapy oils designed to awaken and revive tired winter bodies. Once washed and refreshed, take the plunge and turn the shower down to cold, just to make sure your body is fully aware it's time to get moving! Trilogy Botanical Body Wash is £16.50 for 500ml available from Debenhams. www.trilogyproducts.com
Step 5: Top up on B vitamins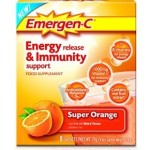 You are up, dressed and feeling fresh right? Well now all you need to do is give your body an internal vitamin boost. For the best energy release try adding a sachet of Emergen-C to a glass of water and enjoy with your breakfast. With 15 key nutrients, including 7 B Vitamins to help you feel awake and ready for the day, Emergen-C is the ideal breakfast companion. It also packs 1000mg of vitamin C in to every little sachet, what a combo. Get ready to leave the house and feel like you are walking on sunshine! £4.99 for 8 sachets available from Boots. www.emergenc.com