Review from Shine! editor Collette Walsh
Basq NYC Mega Moisture Cream Fragrance Free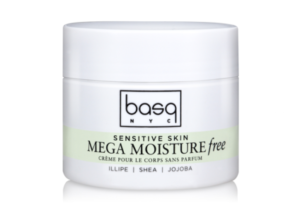 We are very excited at Shine! towers… we've found our absolute favourite body cream for stretch marks, deep moisture and gentleness. Yes, there are no harsh additives or irritating perfumes in Basq NYC's Mega Moisturiser (Fragrance Free) – making it ideal for pregnant ladies and new mums!
These days there are so many body lotions and potions on the market that it can make you dizzy with all the choices. But we've learned at Shine! after 20 years of working in health and beauty editorial that nature knows best and goodness doesn't US brand Basq NYC understand that.
And it's great news for British and Irish readers – the Basq range of body care is now available in the UK/Ireland.
What's it like?
I tried out the Mega Moisture Cream Fragrance Free. I do a lot of hot yoga (showering often twice a day) and my body really needs a lush but simple moisturiser to replace lost natural oils. I also have a few stretch marks on my bottom and hips, so heck yeah I will give a cream that's targeted at pregnant women ago anytime!
It is no exageration to say that it's a long time since I've been been so impressed with a body cream. Firstly, the ingredients are superb and contain an oil even I had not come across before (!) – Illipe butter.
Illipe butter – what's that?
llipe butter has been used for centuries to nourish and restore skin's vitality and elasticity. Containing oleic, palmitic, stearic and linoleic acid, illipe butter is similar in composition to shea butter but has a higher melting point, making it perfect for use in facial skin care products. It comes from the illipe trees native to Malaysia, typically found in Borneo. Regarded by some as the richest of all butters, illipe is made from the nuts of the Shorea stenoptera (a local plant).
What's so special about Basq NYC's Mega Moisture Cream?
Well, its made up a triple blend of Illipe, Shea and Jojoba butters to replenish dry, stressed skin. This 'Illipe Butter Complex' brings rich texture and dense nutrition that literally transforms parched, sensitive skin. I used it every day for over four weeks and simply loved the texture – a light, whipped density that just instantly soaks into the skin.
I am going to make a confession, I actually found myself using it on my face too as it was so gentle. And I kid you not,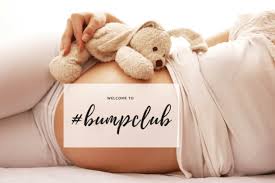 with its fantastic ingredients, I have even slapped it on my hair when its been screaming out for some TLC – it worked a treat!
Maternity skin-care
Basq NYC have other great products in their range that are ideal for anyone who is pregnant but that's not essential  as all the products are great for any needs.
Shine! rating – Excellent
Price £24.00 RRP
To order and find out more go to www.basqNYC.co.uk
Follow their story on social media using the hashtag #bumplove