Women who Shine! We are kickstarting our official 'Women who Shine!' series with one of the most talented and enduring actresses of our time – Meryl Streep.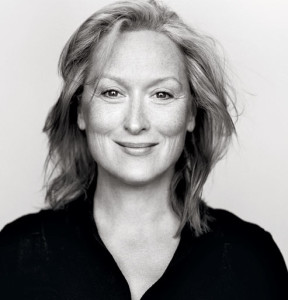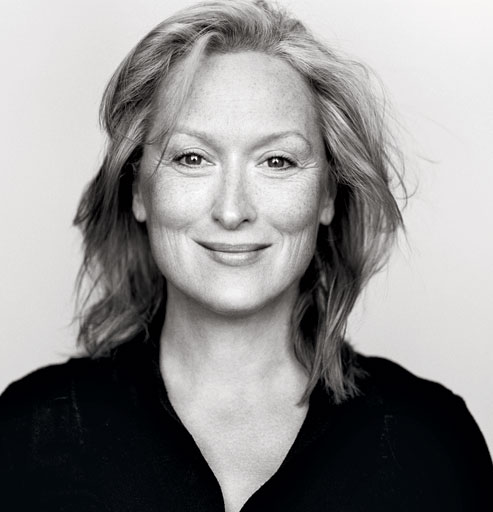 There is so much we love and admire about Meryl but mainly it's her authenticity and grace… what a woman!
She has defied the Hollywood idea that a female performer's career is finished at 40 and in fact has given some of the most amazing performances in her 50s and 60s.
Meryl has also maintained a natural beauty and elegance that truly seems effortless.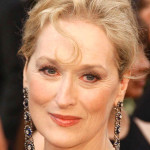 Now at 65, she continues to command the screen and live her life with integrity. She's also one of only a few 'stars' to have enjoyed a long, happy marriage (46 years) and she has four children (she had her last child aged 42).
When asked where she draws consolation in the face of aging and death, she responded:
"Consolation? I'm not sure I have it. I have a belief, I guess, in the power of the aggregate human attempt – the best of ourselves. In love and hope and optimism – you know, the magic things that seem inexplicable. Why we are the way we are. I do have a sense of trying to make things better. Where does that come from?"
She has a GREAT sense of humour off and on screen (remember her in Mama Mia) but also depth and fragility (The Hours, Kramer v Kramer). So, here's to you Meryl – one of the greatest and truly a woman who Shines!
We love this quote from Meryl – wise words: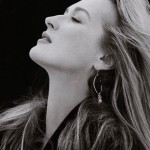 "I no longer have patience for certain things,
not because I've become arrogant,
but simply because I reached a point in my life where I do not want to waste more time with what displeases me or hurts me.
I have no patience for cynicism,
excessive criticism and demands of any nature.
I lost the will to please those who do not like me,
to love those who do not love me and to smile at those who do not want to smile at me.
I no longer spend a single minute on those who lie or want to manipulate.
I decided not to coexist anymore with pretense, hypocrisy, dishonesty and cheap praise.
I do not tolerate selective erudition nor academic arrogance.
I do not adjust either to popular gossiping.
I hate conflict and comparisons.
I believe in a world of opposites and that's why I avoid people with rigid and inflexible personalities.
In friendship I dislike the lack of loyalty and betrayal.
I do not get along with those who do not know how to give a compliment or a word of encouragement.
Exaggerations bore me and I have difficulty accepting those who do not like animals.
And on top of everything I have no patience for anyone who does not deserve my patience."
Meryl Streep
Who should be our next Woman who Shines? Email Collette Walsh our editor with your suggestions: editor@shinemagazine.co.uk